"Viland Home" is a unique architectural project which does not have analogues in the capital property market combining the coziness of country life and advantages of the city.

"Viland Home" has been designed in a way that fully ensures security for you and your kids, introducing the concept "Yard without cars". Inside space is free from cars and remains the best area for kid's games, recreation, walks and sports.

Low building density – the distance of more than 45 meters between houses guarantees safety of your personal space, comfort and privacy. No high fences blocking the view; the division of the territory was created by means of landscape design and green plantations, providing a beautiful view and coziness.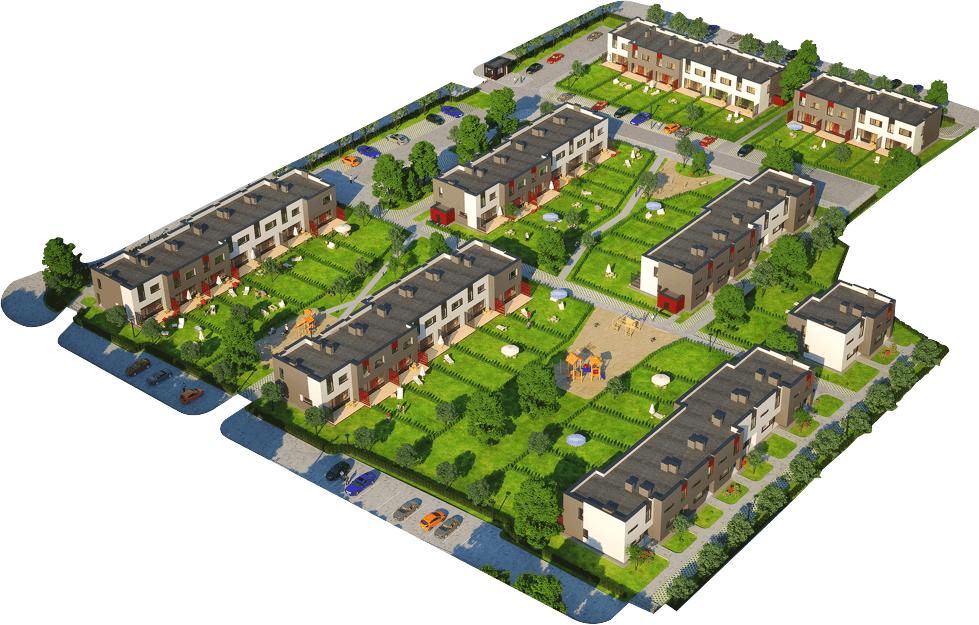 Advantages

Characteristics of the cottage
Total area: 103,47 m2
Number of floors: 2
Condition: for decoration
Land plot: from 70 to 195 m2
Frontage

Rear facade

Side cut